Revvie is the number one producing miniature dachshund with 13 champions, multiable BISS and BOV specialty winning pups and multiable AOM pups from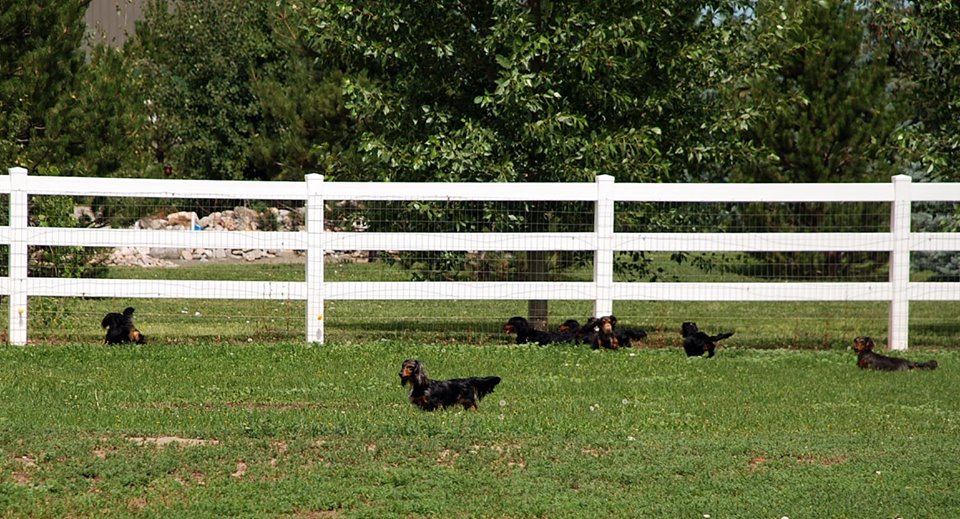 our dachshund Nationals!!

Revvie was the number 1 longhair bitch for 2009
and was number 6 breed and all breed!
She is a beautiful well balanced dog who has movement like glass
as she glides around the ring.  Revvie went back into the ring for 2 weekends and on the first weekend got her GRAND CHAMPIONSIP!


Revvie is awarded her ROMO!! 1 of only 5 minature long dachshunds to have a ROMO!!!!
Revvie was top producer for 2012 and #2 producer for 2013 and BV brood bitch at the dachshund nationals plus BOB brace with daughter Spoiler at nationals 2013!!
She has been awarded TOP LONGHAIR FEMALE PRODUCER FOR 2011!!!  The stud to her puppies Nate TOP LONGHAIR MALE PRODUCER FOR 2011.
 
BISS CH Souvenir of Wagsmore ML

CH Glenavan Anticipation ML

CH Sleepytime's Breakeven ML

CH Suntura's Royal Spell ML

Wagsmore's Royal Tradition ML

CH Suntura's Royal Salute ML

CH Suntura's Scheherazade ML

CH Lilliputts Fireball Fannie ML

CH Harmo's The Murf of Rose Farm ML

Glenavan Veronica Annie ML

High Plains Boris Badenov MS

Packer's Cherry Creek Julius

CH Allegro Le Jazz'n Pizzaz MS JE

CH Packer's Black Tie Affair MS

CH Packer's Brown Betty ML 11

CH Jo An Jo's Packer's O Henry ML

Packer's Sweet-and- Sassy ML

CH Jo An Jo's Packer's O Henry ML

Packer's Honey of Four Rose's